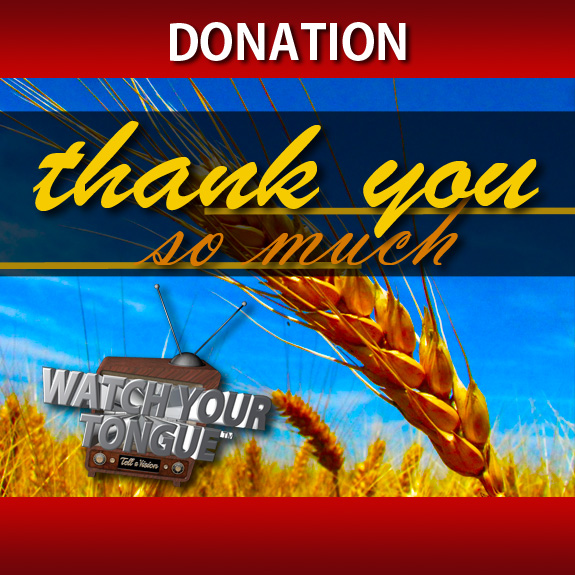 One Time Contribution
Thank you for your interest in supporting WATCH YOUR TONGUE™ Ministries. By contributing financially to our ministry, you're taking part in spreading the Gospel to people around the world.
Product Description
One Time Contribution:
Your one time donation will be made following today's initial setup transaction. The initial amount is $1.00 and you can type in any amount in the Donation field to make your contribution to WATCH YOUR TONGUE™ Ministries.  Any amount helps support getting the Word of God out across the world.