About WATCH YOUR TONGUE™
One spoken word can change your life forever!  As found in the Word of God illustrated in the following passages and others throughout the Bible.
Isaiah 55:11 (KJV) So shall my word be that goeth forth out of my mouth: it shall not return unto me void, but it shall accomplish that which I please, and it shall prosper in the thing whereto I sent it.

James 3:8 (KJV) But the tongue can no man tame; it is an unruly evil, full of deadly poison.

Mathew 12:36 (KJV) But I say unto you, That every idle word that men shall speak, they shall give account thereof in the day of judgment.

John 1:1 (KJV) In the beginning was the Word, and the Word was with God, and the Word was God.
WATCH YOUR TONGUE™ Ministries is dedicated to teaching  both the believers and non believers about what God has in store for them.  We want to teach about the actions and lessons of the tongue and it's relationship to the salvation experience.  We are dedicated to teaching people about the true blessing that come from the salvation experience.  There are many things that happen to a person at the instance of their salvation.  We are dedicated to teaching both the believer and the unbeliever the truth of the rewards and gifts of the Holy Spirit.
The one word that can consigns your soul to the lake of fire is saying, NO to the Holy Spirit of God and the one word that opens the doors of Gods eternal blessings to you is,  YES to the Holy Spirit of God.
John 3:18 (KJV)

He that believeth on him is not condemned: but he that believeth not is condemned already, because he hath not believed in the name of the only begotten Son of God.
ABOUT PASTOR DR. JOHN COOPER
John was born in Hugo, Oklahoma on June 11, 1939, but actually lived in a small community called Grant, Okla. just a stone's throw across the Red River from Paris, Texas.
By age 26 John was experiencing a call from God to enter the Ministry, which led him to Dallas Bible College where he graduated in 1972 with a Bachelor of Art and a Bachelor of Theology degrees. God continued to lead John to Midwestern Baptist Theological Seminary where he graduated in 1976 with a Master of Divinity, and in 1978 John graduated from Luther Rice Seminary with a Doctorate of Ministry Degree preparing him for a long tenure in working with people. Dr. Cooper has served as pastor to Churches in Texas, Oklahoma, and Louisiana. Later God brought him back to Sulphur Springs.
John has had another vocation through the years as well. He has worked in the engineering and surveying fields in theFamily private sector, in the municipal sector, and in TXDOT. And currently a small businessman as a Registered Professional Land Surveyor in Texas and the President of Cooper Land Surveying Inc.
John is highly involved in the community. He is a past Lieutenant Governor of the Texas Oklahoma District, Division 32 of Kiwanis. He is a Past President, and currently chairman of the project committee for the Sulphur Springs Golden "K" Kiwanis Club. He is also a Lifetime member of both the Texas Oklahoma District of Kiwanis and Kiwanis International. He also serves as Chairman of the Construction Board of Adjustments for the City of Sulphur Springs.
He and his wife Billie have been married for 25 years and together they have 5 children, 10 grand children, and 8 great grandchildren.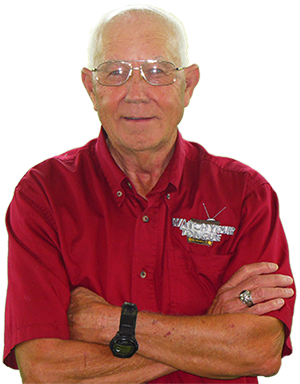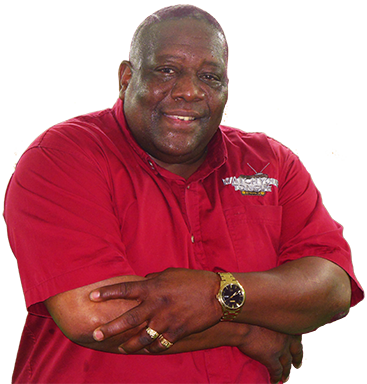 ABOUT PASTOR C.J. DUFFEY
Pastor of Color Blind Ministries Church
210 Black Oak Road
Como, Texas 75431
(903) 243-6027
Graduate of Sulphur Springs High School 1980
Graduate of Life Christian University (Tampa, Florida) 2010
Founder-Pastor of Color Blind/Anointed Ministries Church 2007- Eternity
Co-Owner- A Fresh Start Bail Bonds 2007-Present
Owner of Duffey's Boxing/Fitness Inc.1999-Present
Chaplain-Spiritual Counselor of Legacy Hospice 2009-Present
Top Contender, Professional Boxing 1985-1999
President of Hopkins County Bail Bonds Board Association 2011-Present
Board Chair of the Hopkins Bail Bonds Board 2011-Present
Chairman of the Hopkins County Salvation Army2013-Present
Board Member of the Hopkins County Veterans Memorial
Chairman of the Salvation Army 2013-Present
Member Hopkins County Christian Alliance
Follower of Jesus Christ!
Co-Host of Watch Your Tongue.TV 2014-Present
ABOUT JOE JOSEPH
Joe Joseph is regularly featured on The History Channel (most recently on America's Book of Secrets), The Alex Jones Show, Russia Today and various other mainstream outlets as an expert consultant. You can listen to Joe on AM and FM in Oregon, Colorado and California. Joe is a Department of Defense Civil Servant responsible for proposing ideas and plans for reducing government spending and waste in his field. He regularly faces down government bureaucracy and brings truth to not only his audience, but his co-workers too. Joe Joseph is not afraid to speak out against government tyranny and has been breaking down news, current events and pointing out the problems of big government since 2008 on terrestrial and internet radio. Joe breaks down the news of the day, 3 days a week, and has no fear or reservations about telling it how it is! Joe's understanding is still imperfect and growing, but there's no a doubt in my mind that we are engaged in Holy War against a government, against a system, that is, at bottom (or more properly, at the very top), ungodly and arguably Luceferian. Joe is a watchman and a witness. It is not merely Joe's duty to expose this ungodly system, it is his honor and privilege, his blessing and calling. Praise our Father YHWH Elohiym and his only begotten son Yeshua Messiah!